Dont Fret & Edwin // The Distinct Sound of Laughter In The Distance (Book)
£

12.50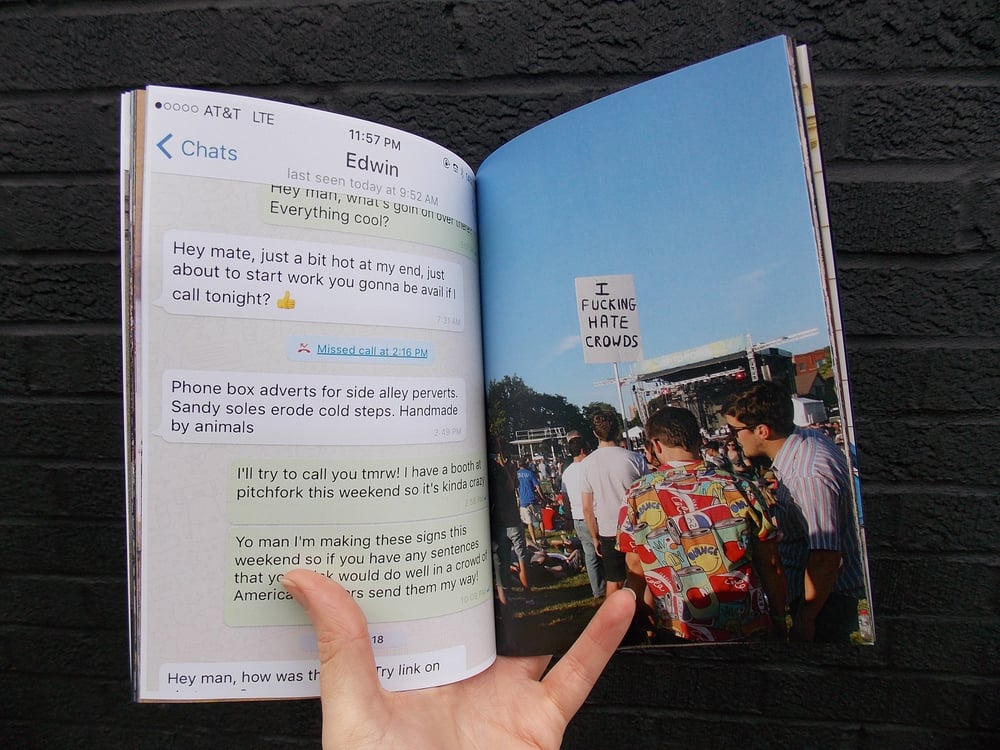 The book by Dont Fret & Edwin.
Limited edition of 250 (First 50 signed).
**THE FIRST 50 ONLINE ORDERS WILL COME SIGNED BY THE ARTISTS.
**THE FIRST 100 ORDERS WILL BE ENTERED INTO A COMPETITION TO WIN AN ORIGINAL COLLAB DRAWING BY THE ARTISTS.

Over the past year Dont Fret and Edwin have engaged in an exciting project spanning 4000 miles. Dont Fret has been tagging Edwin's words all over Chicago, while Edwin in turn has been tagging Dont Fret's words and text all over London.

This collaboration which began as a simple experiment in social communication, activism, and as a 'graffiti pen pal project' quickly expanded with the events of 2016. The UK's Brexit Vote, the turmoil of the US Presidential Election, the Refugee Crisis, each of these events has had an influence on a project about a world that is so connected, yet disconnected. We are more capable than ever of communicating with one another, yet perhaps the least capable of actually learning from that exchange. Hence, 'The Distinct Sound Of Laughter In The Distance'.

This special limited edition book is a culmination of the project and documents the correspondence and work the two artists have undertaken over the last year.
Email [email protected] for further details.